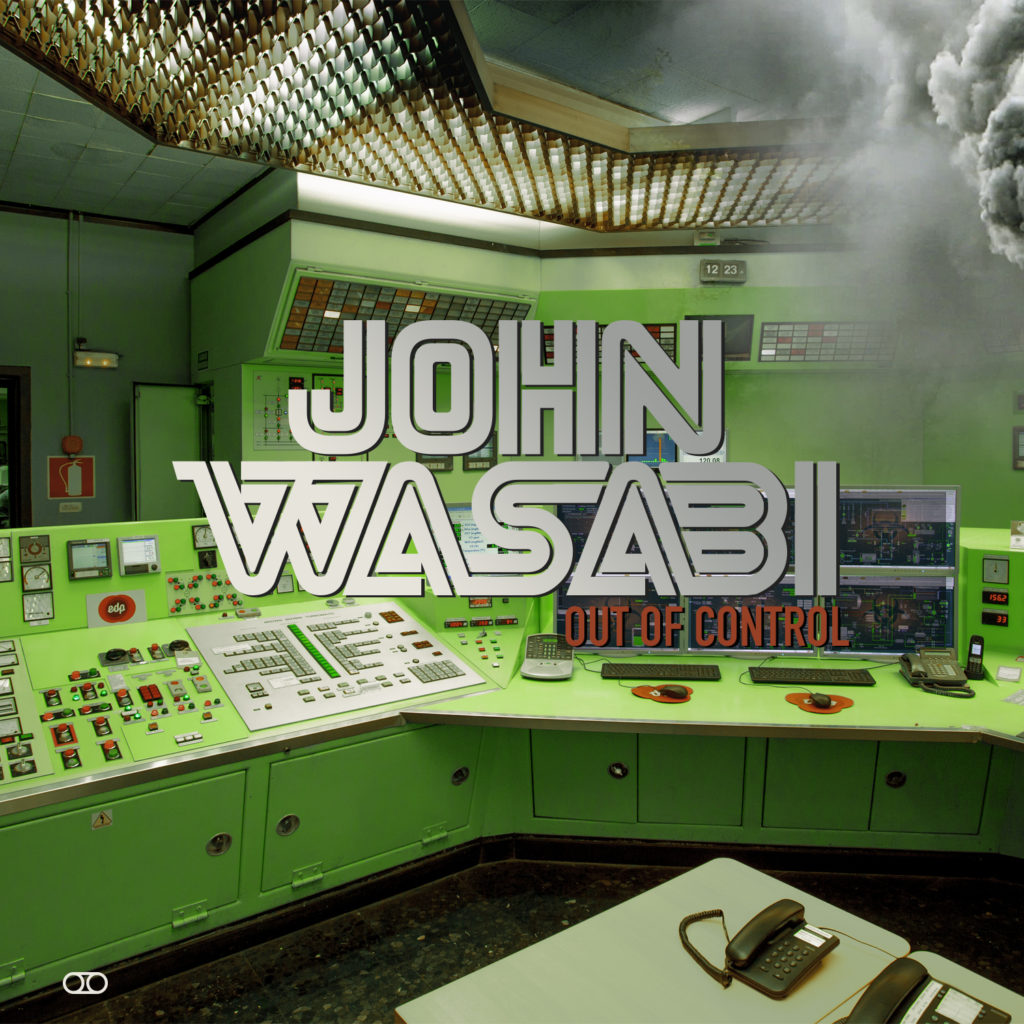 In the transmutation and liberation of consciousness, music plays a fundamental role. From meditation music to metal discharge, all sound manifestations generate both psychic and physical effects on all living beings. Art and science is the union that I propose as a triggering process in which in addition to transporting you to places of evasion, internal physiological processes are also activated that escape our cognitive system and act internally. Music acts in reactivity towards control processes and stagnation. John Wasabi proposes a vibrato injection that can break structures and blockages. It is a vibratory proposal accompanied by spoken messages that offer cognitive dimensional layers inspired by the electronic music of the 90s. "Out of control" reflects on a system that boasts of having everything under control but whose true reality is its absolute vulnerability and that of humans as a race. This should inspire us towards caring for the environment and respect for the beings that surround us and in total opposition to the systems of control, manipulation and division that operate at all levels.
John Wasabi is just another name that alludes to my taste for this decongestant green pasta. Also to mention that except for the HSZ theme, the production is made entirely with hardware and they are live recorded sessions selected and mastered.
—
En la transmutación y la liberación de la conciencia la música desempeña un papel fundamental. Desde la música para meditación como la descarga metalera toda manifestación sonora genera efectos tanto psiquicos como físicos sobre todos los seres vivos. Arte y ciencia es la unión que planteo como un proceso desencadenante en el que además transportarte a lugares de evasión también se activan procesos internos fisiológicos que se escapan a nuestro sistema cognitivo y actúan internamente. La música actúa en la reactividad hacia los procesos de control y el estancamiento. John Wasabi propone una inyección vibratora que pueda romper estructuras y bloqueos. Es una propuesta vibratoria acompañada de mensajes hablados que ofrecen capas dimensionales cognitivas con inspiración en la música electrónica de los 90. "Out of control" hace una reflexión sobre un sistema que se jacta de tenerlo todo controlado pero cuya realidad verdadera es su absoluta vulnerabilidad y la de los humanos como raza. Esto debería inspirarnos hacia el cuidado del medio y el respeto hacia los seres que nos rodean y en total contraposición a los sistemas de control, manipulación y división que operan a todos los niveles.
John Wasabi es simplemente un nombre más que alude mi gusto por esta pasta verde descongestionante. También mencionar que excepto el tema HSZ la producción está realizada íntegramente con hardware y son sesiones en directo grabadas seleccionadas y masterizadas.
—
Music: Juan Vaquero aka John Wasabi
Photo and Artwork: Juan Vaquero
Creative Commons (CC BY-NC-SA) some rights reserved
Published by: Toroide
Date: 24/04/2020
Artist info:
https://www.juanvaquero.net/
https://soundcloud.com/john_wasabi
John Wasabi. Out of control.
Type: Audio. Music.
Format: Digital
Genre: Electronic, IDM, Techno, Ambient
Published in April 2020.
Video John Wasabi "Line"